Management Team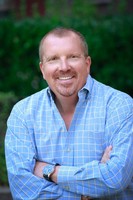 George B. Holmes
Chairman & Chief Executive Officer
Mr. Holmes joined Resonant in 2016. Prior to joining Resonant, Mr. Holmes served as Chief Commercial Officer for Tigo Energy, where he was responsible for expanding the company's demand creation activities. From 2013 to 2015, Mr. Holmes worked for Energous, first as Senior Vice President Sales & Marketing then as Chief Commercial Officer where he was responsible for securing development and licensing agreements, overseeing IP strategy and process and spearheading regulatory strategy and tactics. From 2011 to 2013, he served as Vice President of Sales at SolarBridge Technologies, overseeing all sales, business development and sales operations. His prior experience includes senior sales executive roles at Agere Systems (formerly Lucent MicroElectronics), Ortel Corp (acquired by Lucent), Level One Communications and Symmetricom. Mr. Holmes holds a B.A. in Business Administration from the University of Puget Sound and a Diploma in international business from Nyenrode University, Netherlands.
Marybeth Carberry
Executive Vice President of Business Operations
Ms. Carberry joined Resonant in 2018. Immediately prior, she served as Senior Director, North America Sales Strategy and Planning for Hewlett Packard Enterprise (HPE). Other experience includes working with McKinsey & Company in Dallas, TX as a member of the Marketing and Sales Practice, and working in leadership roles including FP&A, Sales Operations and Customer Service for Entegris (formerly known as ATMI) and Bausch & Lomb. Her accomplishments include implementation of systems and business processes, and global leadership for FP&A, sales support and planning. Her career spans over 20 years in sales operations and finance management positions.
Neal Fenzi
Chief Technology Officer
Mr. Fenzi is a Resonant co-founder and has been with the company since 2013. Since that time he has served as the company's Executive Vice President of Engineering, Chief Operating Officer, Vice President of Engineering and as Secretary and Treasurer. Prior to founding Resonant, from 1991 until June 2012, Mr. Fenzi served in various engineering, operations and marketing positions at Superconductor Technologies Inc., including Vice President of Engineering, Chief Engineer and Vice President of Product Management. Mr. Fenzi holds a BS in Electrical Engineering from New Mexico State University.
Robert B. Hammond, PhD
Chief Technology Officer Emeritus
Dr. Hammond is Chief Technology Officer Emeritus of Resonant and has been an executive with the company since June 2013. Prior to founding Resonant, Dr. Hammond served for more than 20 years as Senior Vice President and Chief Technology Officer of Superconductor Technologies, Inc., where he was involved in the development of high temperature superconducting materials, cryogenic refrigeration and packaging, and RF and microwave circuits. Prior to that, he was Leader Electronics Advanced Development at Los Alamos National Labs. Dr. Hammond holds a BS degree in Physics, an MS degree in Applied Physics and a PhD in Applied Physics, each from the California Institute of Technology.
Dylan J. Kelly
Chief Operating Officer
Kelly brings to Resonant more than 20 years of leadership experience in semiconductor product development, product marketing, and high-volume manufacturing. Prior to joining Resonant, Kelly most recently served as President and Chief Operating Office for pSemi, a Murata Company, where he was responsible for the company's RF semiconductor business, as well as corporate manufacturing operations, IT, and quality. Prior to this role, he served as Vice President and General Manager of the Mobile Wireless business unit from 2010 to 2017. Before being acquired by Murata in 2014, pSemi was known as Peregrine Semiconductor, a publicly traded company from 2012 to 2014. Kelly pioneered the use of silicon-on-insulator technology for RF front-end applications with the company from 2000 - 2010 and held numerous positions in development, marketing and sales management positions. Kelly started his career at Motorola in 1999 in the development of RF transceivers.
Kelly holds a BS in electrical engineering from the University of Texas at Austin and an MS in electrical engineering from the University of California, San Diego.
Kelly is the author of numerous technical papers and has 49 issued and pending patents.
Martin McDermut
Chief Financial Officer
Mr. McDermut has served as our Chief Financial Officer since November 2018. Prior to joining Resonant, Mr. McDermut served as Vice President and Chief Financial Officer of Applied Micro Circuits Corporation, a publicly traded semiconductor company, from January 2016 to February 2017 when the company was acquired by MACOM Technology Solutions Holdings, Inc. Prior to that Mr. McDermut served as Senior Vice President, Finance and Chief Financial Officer of Vitesse Semiconductor Corporation, a publicly traded semiconductor company, from August 2011 to April 2015 when the company was acquired by Microsemi Corporation. Prior to that Mr. McDermut served as a Managing Director and Consultant at Avant Advisory Group, LLC, a management consulting firm based in Los Angeles and Santa Barbara, CA. He also served as Chief Financial Officer for other publicly traded companies including IRIS International Inc. and Superconductor Technologies Inc. He was a partner at the public accounting firm of Coopers & Lybrand LLP (now known as PricewaterhouseCoopers LLP). Currently he is a member of the board of directors of CDTi Advanced Materials, Inc., Sansum Clinic and Public Square Santa Barbara. Mr. McDermut holds a BA in economics from the University of Southern California and an MBA from the University of Chicago Booth School of Business. He is a Certified Public Accountant.